So, here it is folks. A new show on The Fox all about underground and unsigned artists and that includes YOU and your bandmates (if you got 'em). That's right, NEW! Discover & Uncover features LOCAL music as well, so get those submissions in PRONTO!!! Got a big gig coming up? Gonna be touring through Iowa City/Cedar Rapids soon? CD release party? Well, get me those CD's and band bio's before the big event and I'll promote you AND the establishment you'll be playing at. Even if you're doing a rare T-Shirt signing at "Captain Ed's Records"(that was a Tenacious D referrence for all you hardcore Mr. Show fiends out there) I'll make sure our listeners know. Send your stuff to:
Discover & Uncover c/o Mike Ryan
1 Stephen Atkins Dr.
Iowa City, IA. 52240
or electronic submissions can be sent to:
MikeRyan@thefox.net
Or you can send your submissions to:
http://www.iheartradio.com/main.html
keyword "new"
Remember, every Sunday Night at 9pm is NEW!
Discover & Uncover
time, so turn on, tune in and rock out!!!
The Iowa State Fair...
So It started off early enough on Monday the 17th of August with a long drive to Des Moines. However, when we arrived, this is what me and my friends encountered that day.
A Gondola ride to get our bearings....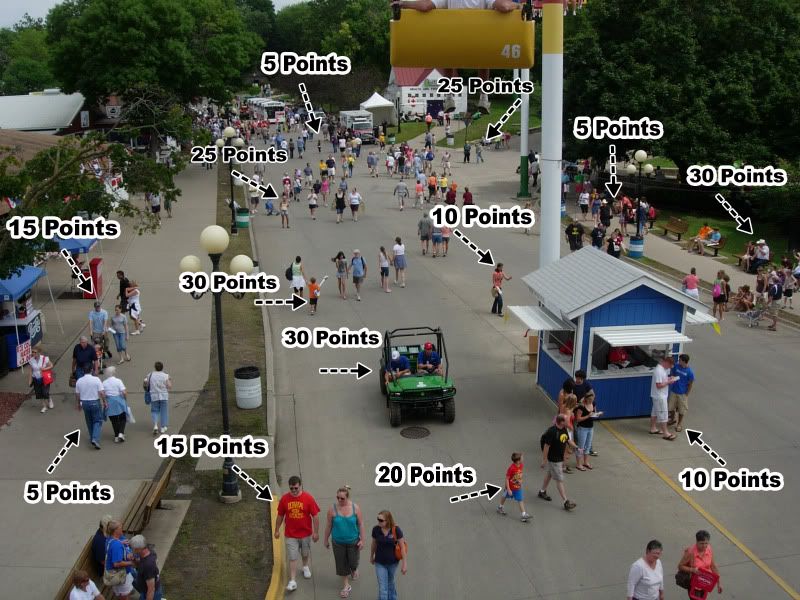 Followed by a trip to see the Butter sculptures...
Then a quick word with the Goose Whisperer...seriously, poor birds having to wear those things...
Then, at a fun day at the fair, wouldn'tcha know it, a giant inflatable cop starts harrassing children. I was sickened.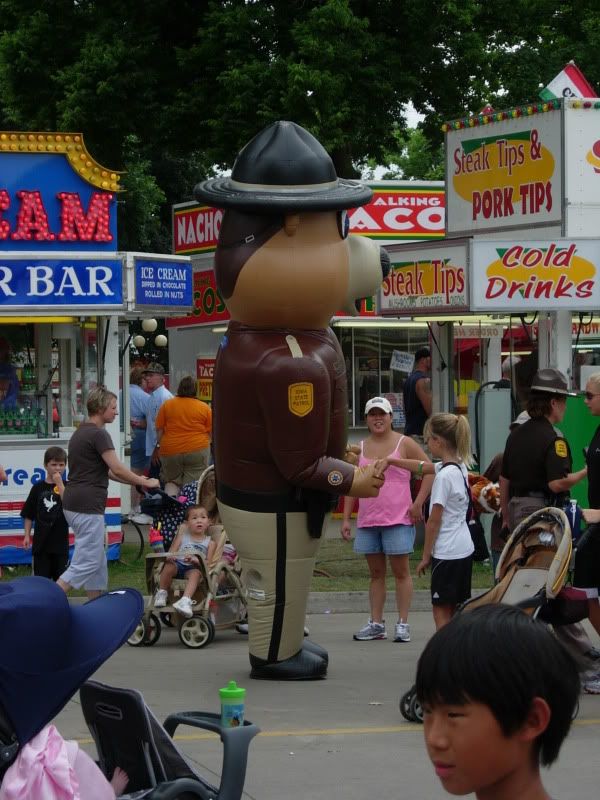 Then after searching in all the wrong places, lo and behold, the Holy Grail of convicted felons, The Great Wall Of Guns. Bad Credit? No Credit? Extensive Police Record? Step right up folks and welcome to The Iowa State Fair!!!
Then I took a traditional "Fair Picture" with my buddy Scotty Potty...
And topped the night off with a visit to Big John from Rock Of Love. All in all it was a fun Fair in 2009. Let's all go together next year!!!